Olifa - natural boiled linseed oil in cobalt dryer salt 0,25 liters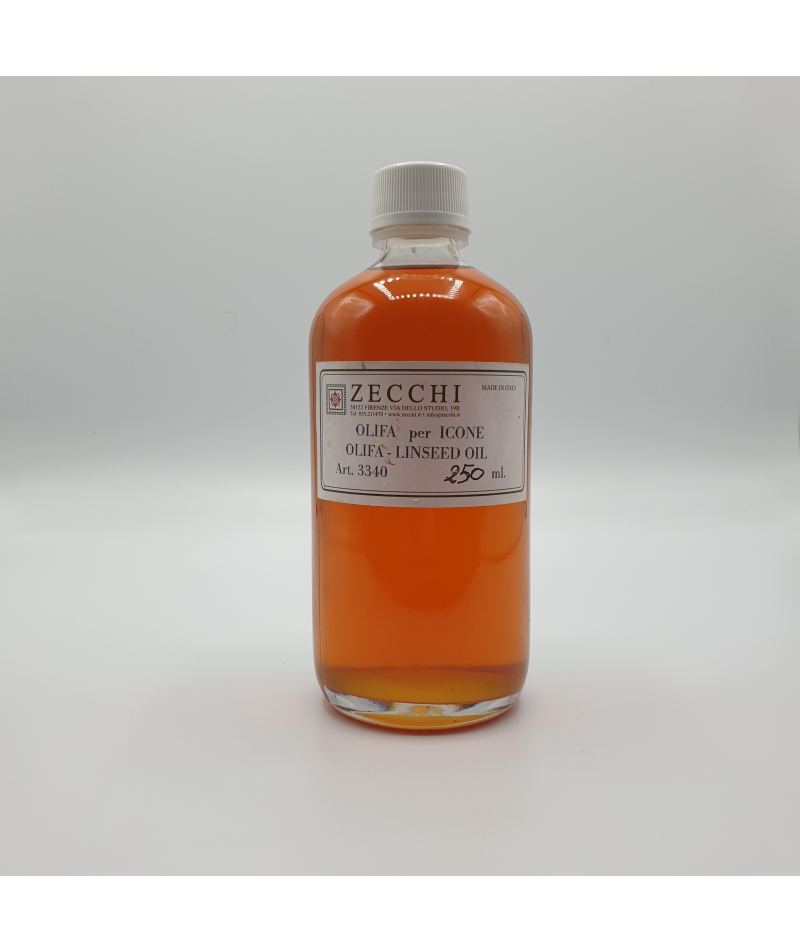  
Natural boiled linseed oil (olifa) Zecchi Firenze 0,25 liters with cobalt dryer salt . Used for the final coating of the icon, as well as for use in natural levkas (gesso) as a plasticizer. 
Product features:
- suitable for securing an icon,
- natural linseed oil with the addition of secateurs,
- gives color depth to the egg tempera,
Directions for use:
Pour a small amount of oil on the icon, spread it with a brush until a smooth surface is created. Wait for the olifa to thicken by rubbing the dry areas. After it thickens, scrape off the excess with paper.
Keep away from children
You might also like